Jared Henry is a wire artist. He studied under Daryl Thompson. This is His Story:
My name is Jared Henry. I found Daryl when I was 18 (spring 2007) in Little 5 Points in front of his shop. I had been looking for him all day, yet I had never met/seen him, I had only seen his work from a friend. I had gone to almost every shop looking for him until I bumped into one of his students, and he led me to him.
From the moment I shook his hand I could feel an energy in his presence that I hadn't experienced before. It was an energy of love, kindness, and compassion for everyone around him. Over the next few years I found myself going back to his shop every chance I got, whether just to hang out and talk while watching him work, or to have him wrap me a new pendant.
I learned everything I know about wire wrapping, and a great deal more, from him.
I started wrapping myself about two years ago (maybe a little more). I brought my first pendants to Daryl seeking his approval. Not only did I get that but was given encouragement as well.
Daryl expressed how proud he was of me a year later when he saw how far I had come. It meant everything to me and my confidence in myself grew. I started trying new styles and experimenting in new methods... It is an honor to say that I studied under Daryl, and he will always live on through me and my work as well. He will be missed but never forgotten. Much love and condolences to his family and friends. Thank you Daryl, for everything.
-- Henry Winkleton




Tip From A Gypsy
Tip From A Gypsy is a duo of two amazingly talented artists who make handmade jewelry and more. Henry learned his skills from Daryl, my mentor and adopted father. Henry an Dr. Schlacther are a couple of young hippies from Georgia--as they describe themselves--and are tired of working for everyone else but them. I know that feeling!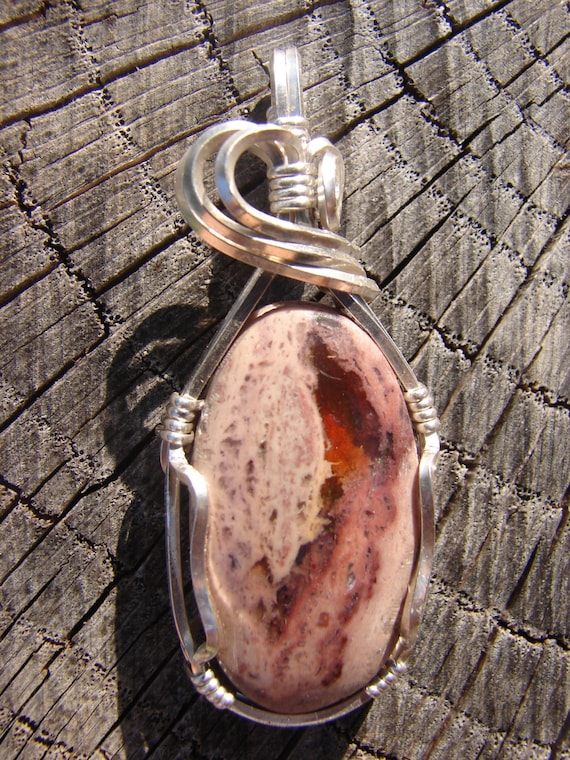 They took their friendship to a new level and created Tip From A Gypsy as a place where they hone into their creative sides, and sell those works of art together. I will tell you this: Henry's wire wrapped pieces look like Daryl did them---he's that good. Yes, Henry, Daryl would be so proud of you. His work truly lives on in your pieces.
If there is anyone out there who would be interested in purchasing jewelry from Henry, Click on any of the photos to be taken to his Etsy Shop.